BURGER PROMO: 15% OFF
27-30th of June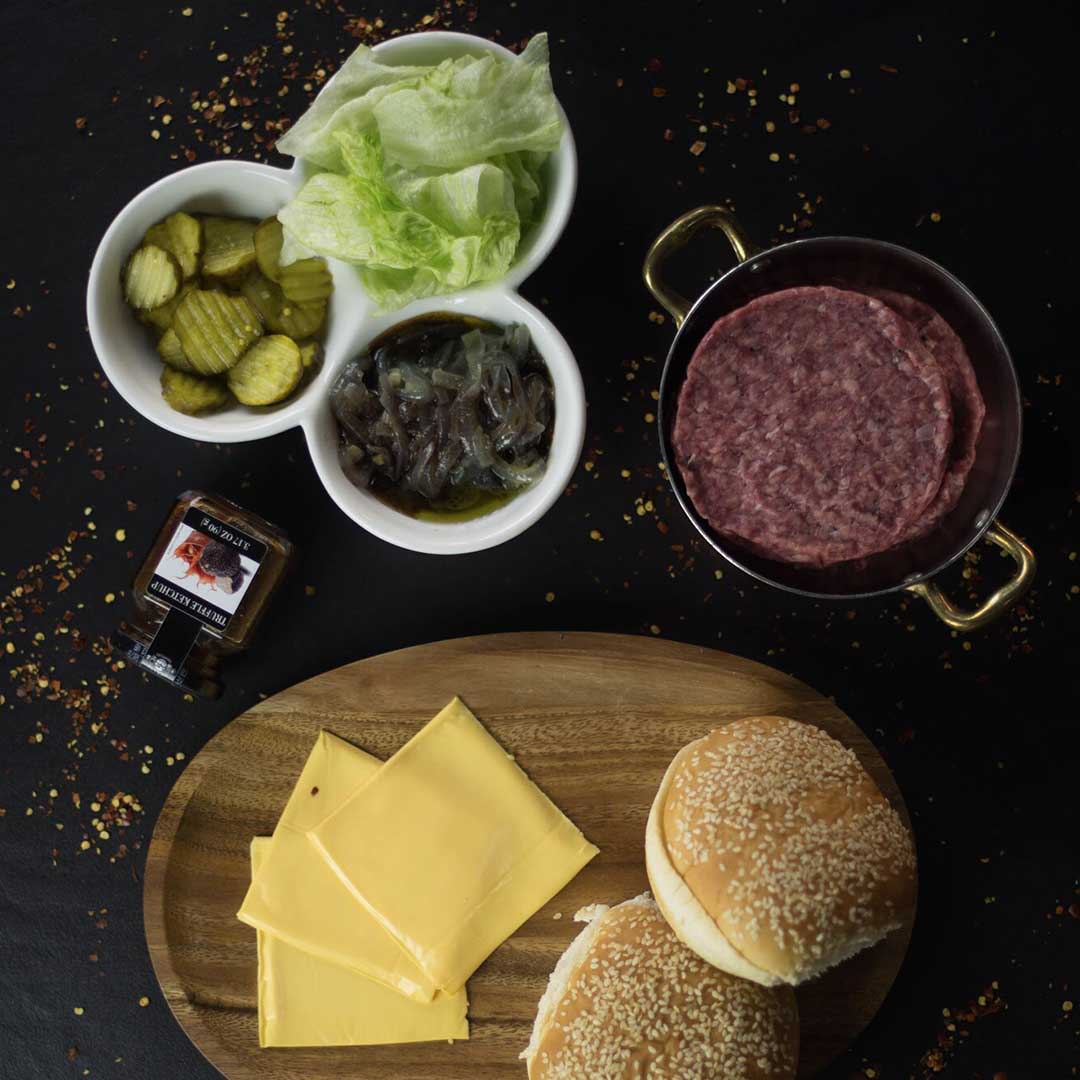 Our Truffle Burger is made from Famous Pat Lafrieda short rib, brisket, chuck, and blended with 100% Italian Urbani Black Summer Truffles.
They have a delightfully nutty aroma and a subtle earthy flavor. They are a perfect addition to delicious burgers.
Our burgers are made fresh daily from whole cuts of meat, not trimmings: you will taste the difference in every juicy and delicious bite.

How to make a tasty Truffle Hamburger
Our Truffle Burger is made from Famous Pat Lafrieda
Below other products you might want to add: