10-31 July 2020


Get a free Grana Padano Cheese 7oz when you order $150+ of Fresh Truffles PLUS get +2X Points!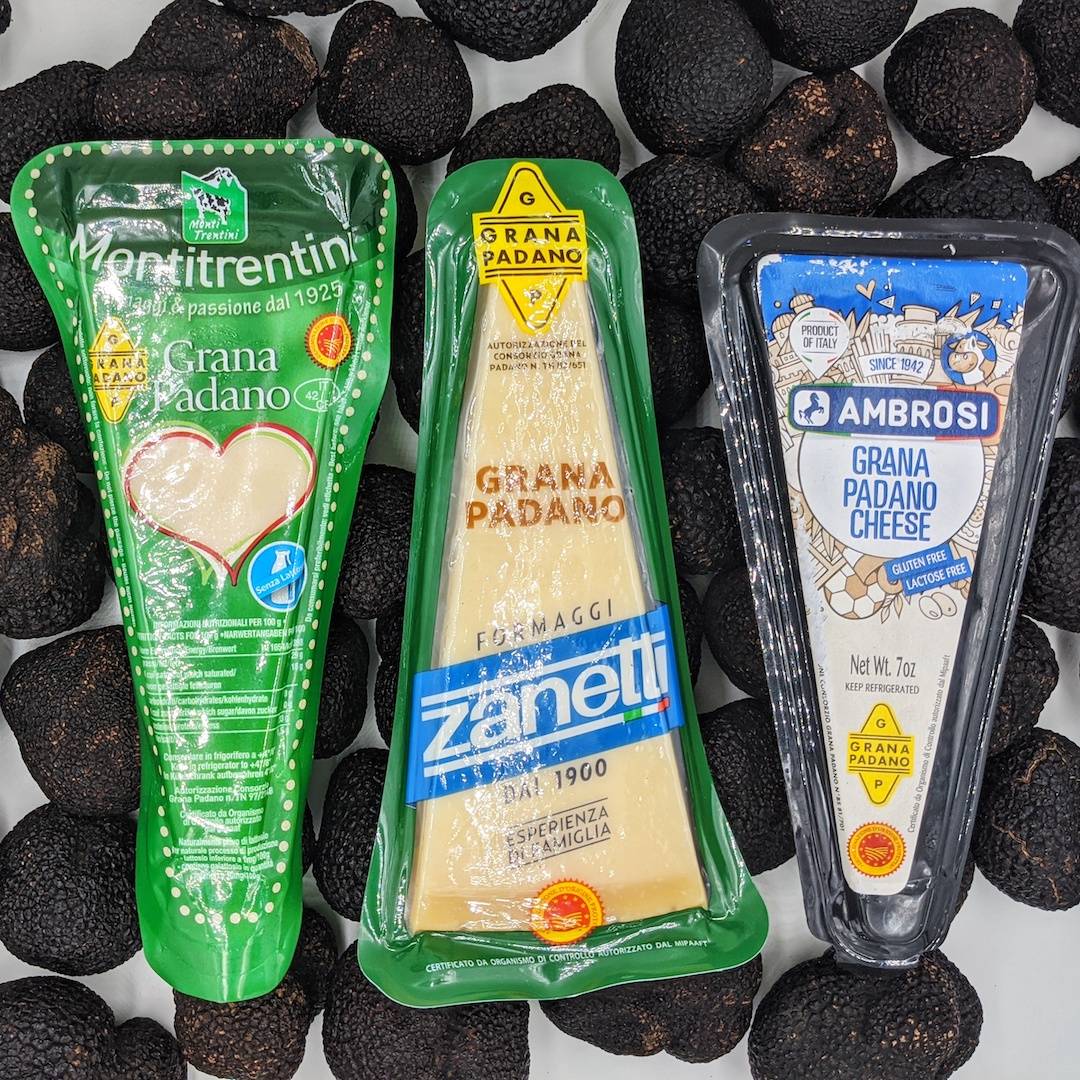 We teamed up with Grana Padano DOP for a super OFFER for our BLACK TRUFFLE FESTIVAL!
When you purchase +150$ of Fresh Truffles not only we'll double your points, we'll also send you a FREE Grana Padano DOP 7oz Cheese, one of the most famous aged cheeses from Italia.*
We'll ship with your Truffle order one of these 3 producers of Grana Padano DOP:
-Ambrosi
-Zanetti
-Montitrentini
1) Add Grana Padano to your cart.
Click the link below and add 1 Grana Padano to your cart. Don't worry about the price, it will go to zero when you follow the next step!*
2) Add at least 150$ of truffles to your cart
Choose between Summer Black truffles or Australian Winter Black truffles. Once added to cart at least $150 you'll see the cheese price go to zero automatically
3) Complete your order and get 2X points!
Once completed your order we'll also give you double points on the fresh truffles.
Not a member of our loyalty program yet? Sign up now and get 100 points, it's free!
Here a great recipes for your Black Truffles and Grana Padano cheese:
- we have limited supplies of Grana Padano Cheese, first come first serve;

- we have 3 brands of Grana Padano DOP and we'll choose which one to ship you based on availability
- Grana Padano Cheese can only be taken for free with this promo. Please don't purchase it;
- we'll double the points ONLY on fresh truffles up to July 31st and you'll see the points after 3 days from purchase.