Pre-Order your White Alba Truffles today!
✈️ Estimated shipping date is Monday, September 25th
🤑 10% OFF when you pre-order between September 22st and 24th

Get a FREE 3oz White Truffle Butter with your pre-order!
How to Claim Your FREE Butter
You MUST manually add the FREE product to your cart before checkout. It won't be added automatically.
Then, add your white truffles to the cart and your butter will be FREE!
Now, PRE-ORDER your White Alba Truffles at a special price!
*Fast seller - Limited quantities*

Urbani Truffles is the largest distributor of fresh truffles in the World since 1852. In the USA we get daily shipments of fresh truffles from Italy. Our truffles sell so fast that we never carry old stock.
From underground in Italy to your table in less than 48 hours.

How to USE
White Alba Truffles
Here a recipe you might enjoy trying: "White Truffle Tajarin Pasta". Check the video below for details.
Ingredients for 4 people:
Salt
8 oz of fresh pasta or any of your favorite pasta
2 oz of White Truffle butter
1.5 oz unsalted butter
2 oz of Fresh White Truffles

Bring the water up to a boil.
Season the water with salt.
Drop the 8 ounces of pasta into the water. Follow the cooking time direction indicated on the box.
While the pasta is cooking, take about a cup of pasta water and place it into a sauté pan. Bring it up to a boil. Whisk in 1.5 ounces of truffle butter and 1.5 ounces of regular unsalted butter for the sauce. Once the butter is fully melted.
Strain the pasta and add to the pan. Turn off the heat and add and extra 0.5 ounces of the white truffle butter and start mixing it.
Plate the and shave a mountain of white truffles. Make sure the pasta is nice and hot to maximize the aroma of the white truffle.
Last step... DIG IN!
Our White Alba Truffles is 100% Italian.
The main regions are Piemonte Toscana Emilia e Marche.


To guarantee the freshness we ship in special insulated box with ice packs. For fresh products we only use FedEx "Next Day Delivery".
Order by 3pm EST Mon-Thu and get it next day.
Order after 3pm EST on Thursday and select "Saturday Delivery" at checkout for Saturday delivery.
Otherwise your order will be shipped the next business day, likely Monday for Tuesday delivery.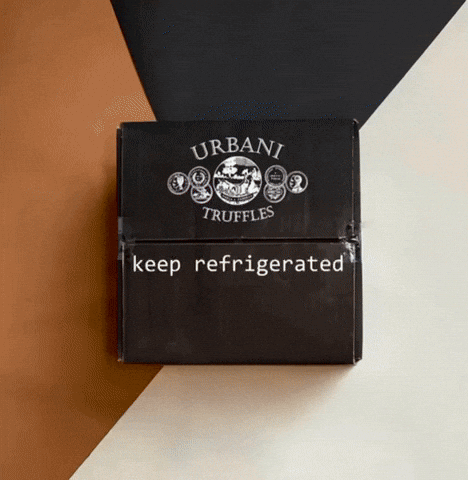 How to store
White Alba Truffles
Fresh Truffles should be consumed as soon as possible.
They last just a few days.

For best storing: wrap each truffle singularly in paper towel, place them inside a glass jar, and store in your fridge. Replace the paper towel daily.
Remember: Truffles do not like humidity!


Also purchased with "White Alba Truffles":